Hello! Welcome to the latest issue of "The Catch", published fortnightly
(sometimes on a Thursday) for Nassau's best rowing club.
Nassau RC holds first annual New Providence Secondary Schools Regatta
What a day! For the first time since its inception, Nassau RC has realized the dream of bringing together rowers from across the island to compete in a scholastic regatta. Student-athletes represented their schools including: Lyford Cay International School, Windsor at Albany, Windsor Prep, Tambearly, Genensis Academy, Nassau Christian Academy, CR Walker High School, St Augustine's College, St Andrew's School, and Focus Point Academy. Rowers from Queens College spectated and cheered for their favourites.
The race course was 1000m, and the boats classes consisted of single sculls (1x), doubles (2x) and quads (4x). Boys and Girls Novice and JV raced, with some very tight finishes! Please enjoy some images from the day. Nassau RC looks forward to making this an annual event!
Visiting Teams - Rowing in Paradise
Nassau RC hosts our first two Rowing Tourism Teams of 2020! A group of 8 masters scullers from Pocock Rowing Center in Seattle, WA and their coach, Coree Naslund, visited Nassau for 4 days in January.
Greater Lawrence Rowing, northwest of Boston, MA, arrive today with Coach Mitch McManus and 14 junior rowers.
As we grow as a club, we welcome teams looking to escape the cold, see a new country, and help to support Rowing in the Bahamas. The islands are open for business!
Save The Dates
Upcoming events to support Nassau Rowing Club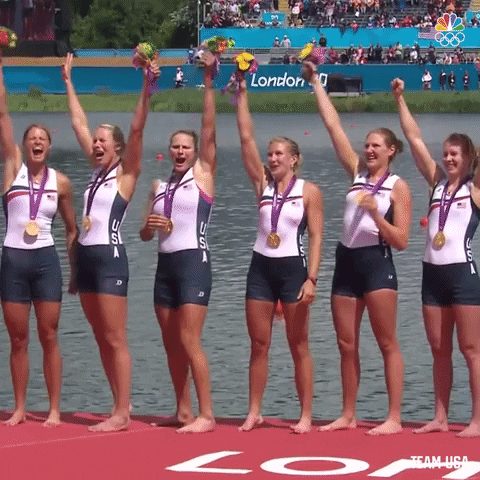 March (exact date TBD) -- Champagne social and Boat Naming
27 - 29 March 2020 -- Miami International Regatta (Juniors only)
4 April 2020 -- Spring Learn to Row classes begin!
5 May 2020 -- Trivia Night! At Compass Point
*14 June 2020 -- Western Canada Sprints Regatta (Juniors / Masters / Novice)
Athlete Profile
Name: Jordan Rudolph Berthan Isaacs
Born: Nassau, The Bahamas
Educated: Queen' College, The University of The West Indies, Mona Jamaica (UWI)
"I was drawn to rowing because I was injured from rugby, and needed something low impact. I remembered Kyle [Chea] telling me about rowing."
And the rest is history.
Hot seat:
Pizza or Pasta: Pasta
Rugby or rowing,: Rugby (for now)
Early morning or late night: Late night can be more creative
Conch salad - regular or tropical: Tropical
Boat or Erg: Boat
"An interesting fact about me is that I own a recording studio and have a masters in medical physics".