Hello! Welcome to the latest issue of "The Catch", published fortnightly for Nassau's best rowing club.
Hurricane Dorian
We at Nassau Rowing Club extend our heartfelt love, prayers, and healing thoughts to all who have lost loved ones, or experienced loss in this tragedy.
Our club was not damaged, save for some flooding and a broken hinge on the dock. However, in this small community, we are all affected in some way. Please know that you are always safe here to process your grief. We will recover and rebuild.
Fall Programs - Learn To Row begins this Saturday
No experience necessary! Juniors ages 11+ and Masters ages 18+ We can't wait to meet you on Saturday. Adult LTR at 10:30 and Youth at Noon. Masters weekday class begins next Tuesday at 9 AM!
Junior Team Practice Resumes
Nassau RC welcomes back 14 returning Juniors, and 4 new members to the team. We were sad to say goodbye to Claire, who is moving to Canada. Please keep us updated as to your new adventures!
Our fall schedule is T/W/Th 4:45 - 6:45 PM and Saturday 8:30 - 10 AM.
Our first fall regatta is 12 October, in Miami!
Up to 6 girls and 6 boys will be selected for this race. The Head of the Indian Creek is an invitational 4k head race, for all levels of rowers.
Winter Camps for Masters and Junior Athletes
We are pleased to welcome Masters rowers from Pocock Rowing Center in Washington state to the Bahamas this January!
Coach Coree Naslund will be hosting two camps, from 18 - 21 January, and 22 - 25 January. This camp is open to all rowers, not just those from Pocock RC.
Please reach out to Coach KariAnne Kulig at nassaurowingclub@gmail.com or directly to Coach Naslund at coree@pocockrowingcenter.org
More information can be found here:
https://www.pocockrowingcenter.org/winter-bahamas-training
NRC and Sparks Camp
Nassau Rowing Club and Sparks Consulting are partnering to offer a Winter Training camp for Juniors. This will be a small boats, technically focused camp for U23 juniors, from 27 - 30 December.
Although this camp is for visitors, Sparks has offered to coach NRC athletes for a session as well. This camp is still in the developmental stage, and we hope it can become an annual event!
Please look into the Sparks programs here:
https://sparksconsult.com/sports/rowing/sparks-camps/
Change of Dates
Due to a scheduling conflict, the NRC Social will be rescheduled from 5 October to a date TBD
Please join us at the Baark! Fundraiser if you can.
Looking for volunteers to help plan Trivia Night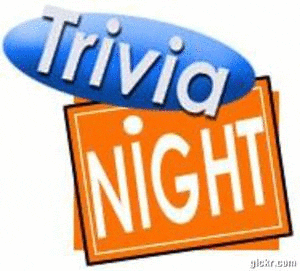 Need a break from volunteering from hurricane relief efforts? Want to volunteer in a different way?
Please contact Coach KariAnne at nassaurowingclub@gmail.com to offer your support. We need help collecting prizes, writing questions, and organizing a venue.
Thanks in advance! Tentative date is 24 September, may be pushed back due to Dorian's disruptions.
Member Profile
Name: KariAnne Kulig (aka "Coach")
Born and Raised: Massachusetts! I grew up in Western MA, and lived in Boston and Cambridge for 20 years.
Education: Emerson College, Boston
Rowing Clubs: Began rowing at Worcester Polytechnic Institute, continued at Community Rowing in Boston, and currently a member of Cambridge Boat Club. Now a proud representative of Nassau Rowing Club!
What drew you to rowing? "I was a college Freshman, looking for a club or activity to join. Due to a neck injury, I wasn't able to participate in contact sports. I tried out for the rowing team and made it! I fell in love immediately. I love being on the water, and out in nature. 25 years later, Rowing is still the sport for me."
Hot Seat:
Sweep or Scull: Any boat, any seat, anytime
Pizza or Pasta: Pizza
Dogs or Cats: Pippa
Coach or Row: Coaching is way easier!
2x or 4x: 2x
"An interesting fact about me is I have just celebrated my first year anniversary as the Head Coach and Program Director of Nassau RC. It is the longest I've ever lived abroad, and hope to be here for many more years to come."