Hello! Welcome to the latest issue of "The Catch", published fortnightly for Nassau's best rowing club.
SUMMER CAMP IS IN ITS FINAL WEEK!
What an amazing summer this has been. Campers continued to join our rowing camps through the final week, with nearly all campers returning for a second, third, or FOURTH week! Thank you all for your dedication and perseverance through the hot days, thunderstorms, and having FUN through it all.
We developed skills, introduced drills, learned boat maintenance, oar adjustment, rowed the lake, built strength, made new friends, played games and socialized off the water too. I hope many of you come out for the team this fall!
The Junior Leaders loved meeting everyone, and can't wait to welcome you to the NRC family. Special thanks to Lily Rose Jamieson, Noah Morris, Crachante Laing, Leila Valerius, Jackson Mamock, and Breanna Gayle for your hard work. You truly made the summer shine for our campers, and hopefully learned about yourselves in the process of becoming coaches. Well done!
Thank you to Crachad Laing and Windsor school, for the use of the gym and campus facilities. We are looking forward to an ongoing relationship with you. Our strength and conditioning days would not be possible without your facilities.
Thank you to Katie Roach, for helping out with camp, taking photos and videos, and acting as lifeguard for our campers as they played "Marco Polo" and splashed in the water off the dock. So many wonderful memories were made this summer, and we can't wait to see what the year will bring!
Thank you to Coach Ricardo, for joining us this summer! We wish you all the best in your new job in D.C. this year. Please come visit anytime.
And of course, thank you to our sponsors. We couldn't provide these quality programs without your support.
FALL PROGRAMS ARE JUST AROUND THE CORNER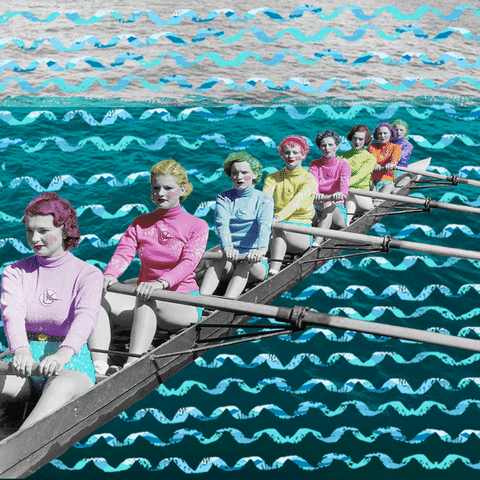 Stay tuned for registration for our fall programs! There are classes for every level.
Juniors Learn to Row begins Saturday, 7 September (Ages 11 - 17, no experience necessary) Time TBD
Masters Learn to Row begins Saturday, 7 September (Ages 18+, no experience necessary) Time TBD
JUNIOR TEAM begins Tuesday, 2 September
Practice Tuesday/Wednesday/Thursday/Saturday
Practice will run after school, 4:45 - 6:45, while we have sunlight.
MASTERS GROUP continues Tuesday/Thursday/Saturday mornings, 6:30 - 8 AM.
This September we are introducing a later morning row, for those with a flexible schedule! Drop the kids at school, and come to class. Push those meetings back and come get in a boat.
Tuesday/Thursday mornings 9 - 10:30 AM
NASSAU RC ALUM COMPETES AT U23 WORLD CHAMPIONSHIPS
Bahamian rower William Stanhope contested the men's single scull for The Bahamas at the World Rowing Under 23 Championships held in Sarasota-Brandenton, Florida from 24-28 July 2019.
He and his younger brother, Ethan, had been training to race in the men's double scull at the USRowing High Performance Center in Oklahoma City, however, Ethan was unable to race due to injury leaving William to race the single scull.
Stanhope faced a challenging opening heat against Greece (who ultimately placed second), Russia, the United States, and Japan and was relegated to the repechage. He emerged from the repechage and back into the running after beating Luxembourg and St. Vincent & the Grenadines. He was ultimately seeded into the D Final, placing a solid 5th in that event against Egypt, an African rowing powerhouse, Latvia, Estonia and Luxembourg, and Uganda.
Well done, Will! Rowing is still a growing sport in The Bahamas, and we at Nassau Rowing Club support you in all of your future endeavors! Tokyo 2020???