Hello! Welcome to the latest issue of "The Catch", published fortnightly
for Nassau's best rowing club.
Sign up today for Summer Camp!
Summer rowing programs at NRC are designed for those ages 11 - 17, with no prior rowing experience. For those who are looking to sharpen their skill set, or gain fitness, we can accommodate you as well. Collegiate rowers and NRC Juniors will be on staff to help out on land and water. Sign up today!
NRC competes at Bahamas Open National Triathlon Championships
Three NRC members, Coach KariAnne Kulig, ​​masters rower Jacqueline Derbyshire, and new masters rower Katie Roach competed and medaled in the 2019 Bahamas Open National Triathlon Championships last Sunday at Jaws Beach.
KariAnne (bike) and Katie (swim) teamed up with St. Andrews teacher, Angela Fothergill (run) to win the Women's Relay Sprint distance.
Jacqueline competed and placed second in the Women's Individual Sprint 50 - 59. Well done, rowers!
Fellow paddle sport comrade Wolf Albury provided water support with kayaks, and his son Jacob.
NRC members Viviane Proffitt and Rita Roy sat this one out from competition and volunteered at the course.
Thanks to all! A great day!
Volunteers needed for Bahamas National Trust Event
Rowers love natural spaces and we love our waterways. Bahamas National Trust is celebrating 60 years of conservation efforts in the islands. Please consider volunteering, lending a kayak or SUP, or registering for this fun event.
Contact Chantal Curtis at ccurtis@bnt.bs to offer your support! Please mention that you are affiliated with Nassau Rowing Club, and she will match you with the volunteer position that best suits your needs.
New rowers are taking more strokes
Check us out! New rowers Willecia, Lauren, Lauren, and Justin with junior member/volunteer Leila (coxswain) are enjoying the Spring Youth Learn to Row class.
If you missed this session, scroll back up and take a look at our summer camp flyer. Ages 11 and up are welcome to learn a new sport.
Let's Row, Bahamas!
(there are no sharks, rays, or swimming pigs in Lake Cunningham)
Save the Date!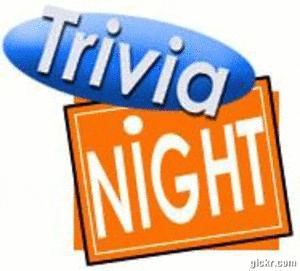 Trivia, Round TWO.
Start to assemble your teams, and mark your calendars for
Thursday, June 13th!
"How many people sit in an 8+?"
"Where is Henley Royal Regatta held?"
"Who is the first Bahamian Olympian rower?"
AND MORE!
The Whaler is nearly ready to return to Lake Cunningham
A HUGE "Thank You" to Leila Valerius and Michelle Stanhope for their work on the Boston Whaler.
NRC's coach boat is awaiting a new engine, and will be back on the lake soon.
Big thanks to the Stanhope family for the loaner in the meantime. We wouldn't have the success we do without your generosity.
Leila has put in many hours this month, helping new rowers, cleaning boats, and has kept a positive attitude no matter which boat she is in at practice. Thanks, Leila! It's a pleasure to have you on the team.
Athlete Profile
Name: Kathryn de Souza
Born: Long Island, NY (Not The Bahamas!)
Education: Middlebury College and New York Medical College
What drew you to rowing?
"My grandparents had a cottage on a lake in the Berkshires (Massachusetts) and I used to watch a rower row across the lake every morning. I remember saying to myself, 'I am sure I would love to do that!'. Then I read "Boys in the Boat" and I had to try it!"
Hot seat:
2x or 4x: 2x
Stroke or Bow: Bow
Dragons or Dire Wolves: Dire wolves - I've met them!
Kalik or Sands: Sands (but red wine is best)
Sprint races or Distance races: Distance