Hello! Welcome to the latest issue of "The Catch", published fortnightly
for Nassau's best rowing club.
Thank you for attending Trivia Night!
Did you know that nine people ride in an 8+? Or that the Henley Royal Regatta runs every July on the Thames?
Many of our intrepid trivia buffs did!
Thank you to all who came out in support of Nassau Rowing Club, and to our sponsors. It's not too late to read "The Boys in the Boat", because we are planning the next event in June.
"Sit ready"!
(Amazingly, no one took pictures at the event - we all followed the "no phones out" rule a little too well!)
New Shoes
Check out these spiffy new (to us) shoes! Thanks to NRC President Kyle Chea for schlepping up to CT from NYC to the Wintech warehouse sale!
The smaller red shoes are now in the lightweight Isabella 2x, the Wintech 1x with the aluminum rigger has a set of large shoes with an intact footplate. The SeaWolf sports a new pair to replace ones with a broken strap.
A huge "Thank You" to Jackson Mamock as well, for volunteering his time at Nassau Rowing Club on Saturday mornings.
Jackson has helped to install the new shoes, as well as beginning a project to coat the shafts of the oars, to protect our hands from old fiberglass.
Volunteers are always welcomed!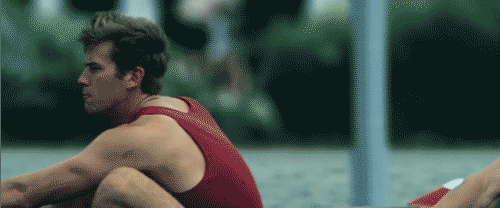 Spring 2019
Learn to Row
begins in April
Don't know port from starboard?
Looking for a new challenge?
Want to use hashtags like:
on your Instagram?
Join us!
Save the Dates
30 March: Spring Fling Regatta (NRC)
6 April: Miami International Regatta (Miami, FL)
13 April: Spring Learn to Row classes begin (NRC)
27 April: Nassau Rowing Club ERGATHON! (Nassau)
Please reach out to Nassau Rowing Club with any questions about any of these events, thank you!
Free Event this Wednesday
Are you an athlete, coach, medical practitioner, parent, or someone who has an interest in injury prevention?
Come out and meet Mr. James Gardiner.
It promises to be an informative night!
Juniors practice is canceled this Wednesday so all may attend this talk.
Member Profile
Name: Pippa (aka Pips, Pipsqueak)
Age: ~5
Originally from: Tennessee
Boat rides or car rides: I love them both!
Sticks or tennis balls: I love them both!
Apples or carrots: I love them both!
Running or resting: I love them both!
Lizards or rabbits: I love them both!
I chose rowing because... "I have no choice. My mom takes me to work. She's the best mom. I love boats!"
An interesting fact about me is... "I live on an island and I don't like the ocean".