Hello! Welcome to the latest issue of "The Catch", published fortnightly for Nassau's best rowing club.
***TRIVIA this week!***
Come out this Thursday to the Poop Deck (west)
and participate in a great fundraiser for NRC.
Team of 4 are welcomed, and entry is $10/head.
Your support helps us to repair our dock, buy new oars, shoes, and lifejackets!
Please email nassaurowingclub@gmail.com to reserve a table!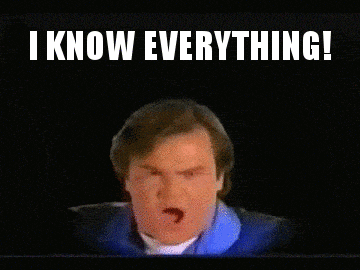 Greetings from Mr. Kyle Chea, Nassau Rowing Club's new President
"After 3 years it's great to be involved with Nassau RC again on a more frequent basis! It's great to see how the club has grown and the great plans for the future. I remember when we were a ragtag bunch of six with no boats at all!
Even though I'm in New York, I'm helping to build relationships with coaches, program and regatta directors to find ways that we can help each other develop.
I'll be articulating my vision with the Board shortly and hope for your active involvement, boundless energy, and unwavering support - you've got mine. Here's to another great season!"
We are looking forward to it, Kyle!
We at Nassau Rowing Club would like to say a warm "Thank You!" to outgoing President Ms. Emily Morley. We appreciate all you have done for the club, and wish you all the best in every future endeavor! I especially appreciate the opportunity you offered me to coach in paradise! (~KA)
These junior rowers are really growing into strong athletes!
Please stay tuned for their results at our local race on 30 March and the Miami International Regatta on 6 April!
GO NRC!!!
Another "Change"ing of the guard: Please welcome Mr. Jeremy Morris to the position of Treasurer, and a huge thanks to Ms. LJ Martin, who is shifting roles on the NRC Board of Directors.
* Nassau Rowing Club Board of Directors meets fortnightly on a Wednesday at 7 PM. The location alternates from East (Harbour Bay Plaza Starbucks) to West (Fusion Superplex 1st floor balcony).
NRC Social a Success!
Nassau Rowing Club members and supporters Jacki, "Dabs", and Ben Derbyshire hosted members and friends of NRC last Saturday night. Junior members, their parents, masters members, and our friends gathered to eat, drink, and talk rowing.
I appreciate this community we are building,
and am excited about the future of Nassau RC!
Top Left:
Mr and Mrs Gayle
Top Right:
Noah, Jackson, Allana, and Leila enjoy team bonding
Bottom Left:
The Palmer family and new friend Carol
New Learn to Row to begin 13 April (Spring Session)
We are now accepting registration for Spring Learn to Row!
Adults (18+) 8:30 AM - 10 AM [ 13 April - 15 June]
Youth (11 - 18) 10 AM - 11:30 AM [13 April - 15 June]
*Masters and Juniors team / members combined Saturday practice 7:00 - 8:30 AM
Thank you to Genesis Academy!
A special "thank you" to Mrs. Knowles of Genesis Academy, grade 11 students, and NRC Junior member Breanna Gayle, for welcoming me to your school last week. I enjoyed meeting everyone, and sharing about opportunities with Nassau Rowing Club.
I hope to see some of you for our Spring Programming!
Athlete Profile
Name: Sascha Proffitt
Age: 14
School: Windsor at Albany
"I love rowing because it is a fun, challenging sport, and a good opportunity to meet new people".
Fish or chicken: Chicken
Sprints or SS (steady state): Sprints!
Bowling or Arcade games: Bowling (Sascha in stroke with sister Jessica in bow).
Pizza or pasta: Pasta
1x or 2x: 1x
"An interesting fact about me is that I'm half English and half German".